Chiropractor Abi Mackett D.C.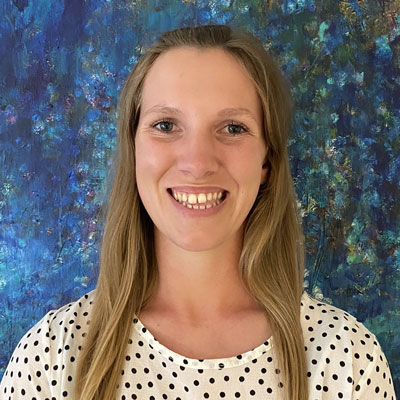 Abi studied at the AECC in Bournemouth for 5 years, graduating with a first class Masters degree in Chiropractic. During her time there, she had the opportunity to work at the highly acclaimed Feeding Clinic, a voluntary service that combined the care of Chiropractic and Midwifery students to help new mothers achieve breastfeeding.
Falling Into Chiropractic
Growing up as a keen dancer and horse-rider, Abi has always been interested in the biomechanics of the body and working to an optimum function. After a fall from a horse she sought treatment from a Chiropractor and was amazed not only by the results, but at the high level of detailed care and advice that helped her prevent further injuries. It was this that inspired Abi into the profession, being especially devoted to treating the cause of the problem and not just the symptoms.
Treating a Wide Variety of Patients
Abi is passionate about helping patients reach their specific goals through the natural techniques of chiropractic, whether this be in elite sports or kneeling to play with your grandchild. Abi prides herself in an individual approach, tailoring treatment specifically to each patient. From paediatrics and pregnant women to athletes and the older generation, she believes that everyone has the potential to be a healthier version of themselves and function more optimally.
Developing Her Skills
Committed to constantly developing her skills, Abi also has a Diploma in Sports Massage and uses multiple techniques such as Taping and Rehabilitation exercises within her treatment plans.
Registered with:
General Chiropractic Council
British Chiropractic Association
Give 1st Chiropractic Centres a Call
Call our Yateley office to arrange a time so that we may meet you and discuss your particular health issue.
CONTACT US
---
Dr. Abi Mackett (Chiropractor) | 01276 681555