Pilates in Yateley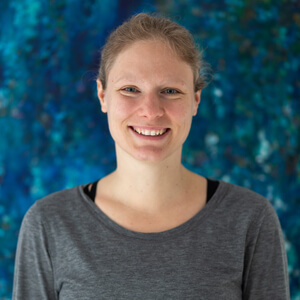 Kim Pelham, Pilates Instructor
Kim started doing Pilates after she suffered disc bulges in her lower back after giving birth. She had injections, physiotherapy and with the threat of surgery, someone suggested Pilates. Kim is grateful to Pilates for giving her life back and after experiencing first hand the benefits of Pilates was keen to help others.
Kim achieved a YMCA (CYQ) Level 3 Pilates qualification and loved learning the anatomy and the clinical side of Pilates. Kim has also done a course on Trigger Point Therapy, Myofascial Release and Hypermobility and Pilates.
Move Well to Live Well
Pilates is a great way to strengthen the body in an even way, with particular emphasis on core strength which can help people with lower back pain. There are so many benefits to Pilates, it improves posture, increases joint mobility, lengthens and tones muscles and improves core strength. It also helps you relax and de-stress, and improve your mind-body awareness.
The Pilates method is suitable for almost everyone – whether you're looking to improve your sporting performance and get better muscle tone, or if you're looking for rehabilitation after an injury. Pilates can be adapted to suit different levels of fitness and ability. If you would like to be able to move more efficiently and free of pain and stiffness or just improve your core strength and muscle tone, you should give Pilates at 1st Chiropractic Centres a try.
---
Pilates Yateley | 01276 681555