Relaxation Massage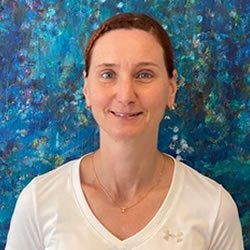 Julia is our Therapist, specialising in: Swedish Massage and Lymphatic Drainage Massage.
Swedish Massage
She finished remedial massage which included Swedish massage as well as manual lymphatic drainage course in Godelman International College and Clinic of Complementary Medicine.
Julia started as a massage therapist at a Gym in addition to my her own clinic at home and have a great level of experience within all walks of life.
Lymphatic Drainage Massage
Lymphatic drainage is light massage therapy treatment. Lymphatic drainage massage helps increase the function of the lymphatic system. The lymphatic system transports lymph fluid in the body that helps remove metabolic waste and toxins out of the body. The lymphatic system is made up of lymphatic vessels and lymph nodes that assist in the draining of unwanted fluids. The lymph flow does not have a pump and only flows in one direction towards the neck. Lymphatic drainage can also be used to reduce swelling or oedema after injury or surgery. Our massage therapists use lymphatic drainage massage to assist the removal of excess fluids and waste.
CONTACT US

---
Relaxation Massage | 01276 681555