Sports Massage and Rehabilitation Therapy in Yateley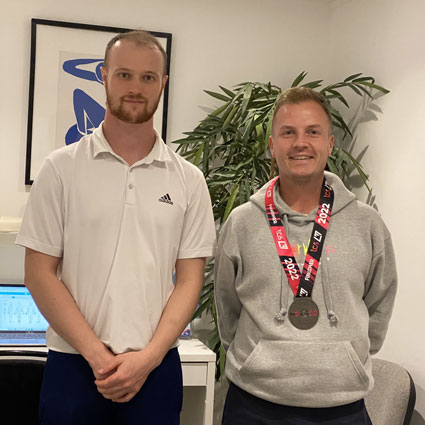 We have an experienced team of Chiropractors and Specialist Sports and Rehabilitation therapists and Massage Therapists. Our newly refurbished and modern clinic has 4 private treatment rooms
Sports massage
Sports massage can aid in preventing a more serious injury. It is beneficial regardless of whether you exercise for recreation or participate in professional sport. It is often used pre and post competition and as an integral part of your maintenance programme.
Remedial Massage
As part of your injury rehabilitation package you may be referred by a Therapist for remedial massage. This uses a variety of hand-on techniques to help restore the body to a pain-free state.
The bespoke treatments tailored to your individual needs that your Therapist will recommend will include:
Dry needling
Trigger Point Therapy
Myofascial Release
Athletic Taping
Injury Rehabilitation
Exercise prescription
What to bring
As you will be asked to take some of your clothes off please wear comfortable, loose fitting items, bring a pair of shorts if we are treating the leg area.
---
Sports Massage and Rehabilitation Therapy Yateley HAM | 01276 681555